HYDRAULIC ROTARY JOINTS / VALVES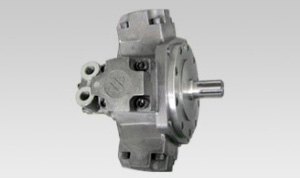 Hydraulic Rotary Joints are used for conveying fluid under pressure from a stationary source to a to a rotating elements or Vice versa. They are also referred to as rotating unions, swivel joints etc. Our rotary joints are designed with sealing on the diameter or the rotating part and specific seal designs are selected based on the operating conditions like rotating speed, operating pressure , nature of application etc. This seal design has several distinct advantages over the contemporary face selling designs especially for high pressure low speed applications, like the possibility of having multiple ports which can be pressurized simultaneously, less susceptibility of fluid contamination, Higher pressure rating etc. Our rotary unions are available with maximum pressure rating of 350 Kg/cm2, speeds up to 3000 rpm and flow capacities up to 250 lpm.

Applications
Earth Moving Equipment
Hydro Electric Turbines (Kaplan type)
Material Handling Equipment
Machine tools
Special purpose Machines etc.
Mobile Cranes
Wagon Tipplers
Test Rigs & Simulators
Automation
Mining Equipments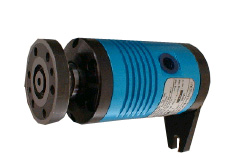 HYDRAULIC ROTARY JOINTS
We source a wide range of hydraulic rotary joints that is manufactured using premium quality raw material. These joints are specifically designed for being used in low pressure high speed operations. Further, we offer customized solutions to our clients for meeting their individual specifications.

Technical specifications:
Maximum flow: 150 lpm
Max speed: 2000 rpm
Max pressure: 100 bar
Max number of ports: 02
Major applications:
Material handling equipment
SPM's
Machine tools
Hydro-electric turbines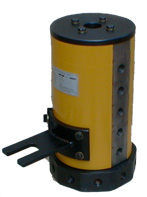 HIGH PRESSURE SWIVEL JOINTS
Our range of high pressure swivel joints can be customized to suit the varied needs and preferences of the clients. These joints are widely used in applications, where transfer of fluid take place under high pressure and 360° continuous rotations is required. Further, we offer these joints at cost-effective rates to fit the monetary constraints of our clients.

Max Pressure : 350 Bar
Max Number of Ports: 12
Maximum Flow: 250 lpm

Specifications:
Max pressure: 350 bar
Max number of ports: 12
Maximum flow: 250 lpm
Major applications:
Mobile cranes
Hydraulic excavators
Earth moving & construction equipment
Material handling equipment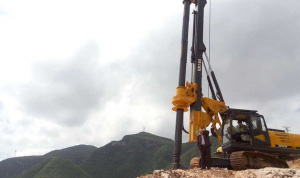 ROTARY DISTRIBUTOR VALVES - JOINTS
Various machine tool and job cleaning applications can make use of our extensive range of rotary distributor valves- joints at competitive prices. Furthermore, these joints have an integral rotary valve for Rotary Transfer Machining Systems. Our esteemed clients can avail customized solutions for this range as per their specifications and application requirements.
Specifications:
Max pressure: 350 bar
Max number of ports: 110
Maximum flow: 40 lpm
Major applications:
Pallet Changers & SPM's
Rotary Indexing Tables
Rotary Transfer Machining
Machining Centres